A class is the primary fighting style of a player which determines the type of weapons and armor it can use, as well as what attacks and spells it will gain throughout its battles. Currently, there are three classes.
Warrior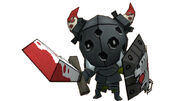 Warriors are strong close-range attacks that have strong defense! Warriors utilize blunt weapons, steel armor, and shields.
Cleric
Clerics are very important to the team as they are able to aid and resurrect allies! Clerics utilize wands and are able to supply materials to build large weaponry.
Mage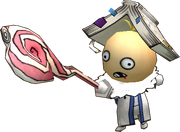 Mages are all about long-range spells and protecting all corners of the map! Mages utilize wands and robes.
Community content is available under
CC-BY-SA
unless otherwise noted.