Not too long ago, I actually rendered some themes for the wiki. They are not applied yet. Today is when that changes. This is the preliminary stage for a poll that will be conducted for the wiki's new theme. In this stage, still more theme suggestions will be made as long as backgrounds are provided. From September 21 until October 10, 2014, we will be running a poll on the main page to see which theme will go on the wiki.
What do the themes look like? Here they are (if you did see my last post regarding wiki themes, you have seen three of them):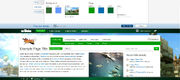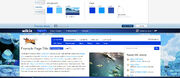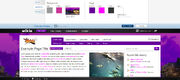 And last but not least, Zodiac!
You can also vote to keep the current theme, or as I said earlier, suggest a theme (before the poll date).
The theme that wins first place will earn its rightful spot as the theme of the wiki! Second place will be the theme for the Japanese site.
Questions which I anticipate will be asked frequently:
What happened to Coral and Desert?

My computer runs slow as h*ll, and it was not really worth it to screenshot the backgrounds for these maps.

What happened to (map besides the mentioned)?

Play the Steam release and find out.